How to choose the best car rental at the airport in Baku by Naniko
Over the past decades, Baku has become much more popular as a destination for tourism and for business people. Therefore, the international airport named after Heydar Aliyev, with IATA code GYD, has become the most loaded of all the existing five international airports in Azerbaijan. In recent years, the passenger flow of Baku airport reached approximately 2.5 million people. The airport is disposed 20 km away from the capital and due to its favorable geographical position, it actively serves as a connecting link for transit flights between the East and the West. When you arrive at your destination you can rent a car at the airport in Baku, or at a favorable price book the services through the web-page of the company of Naniko. Of course, in the case of pre-booking choice of option will be much richer and you can also save a significant percentage compared with the lease on the place.
Compare prices and choose the right option for rent a car at Bake airport without leaving home through the system of Naniko!
Most car rental companies offer the possibility of receiving the car at a particular location of their office, but we have a delivery service of ordered car at your destination, particularly, if you require car delivery to the airport, the car will be provided to you at the time of arrival . It is important to pre-give us the exact details of your flight, that in the event of changes in the flight schedule, we were able to hold the correct information.
Our tariffs provided on the website or in our rental locations always include the cost of compulsory motor insurance and VAT, as well as you get unlimited mileage which allows at no extra cost to travel to any distance.
Our huge car park has a large choice of models, from economy and compact to the most luxurious, oversized and special machines for any kind of travel.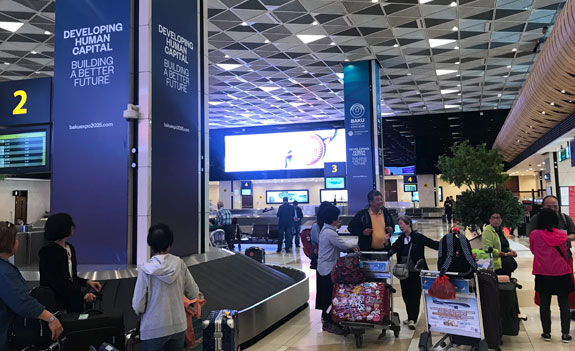 Booking of your desired car will have no difficulty, only enter your location, date and parameters of the desired car and in a few seconds you will get a list of available options.
We always try to provide our customers with an extensive selection of packages, competitive prices, quality vehicles only from the world's top automakers. For comfortable and safe trip, you can also choose a variety of accessories, additional options, for example, such as baby car seat, GPS, auxiliary rack and snow chains for easy travel in the winter and more.
Our developed and extensive network of rental points around the world allows us to provide our customers with services anywhere in the world, wherever there are our offices. On the territory of Azerbaijan, you will find our offices everywhere, in big and small cities, airports and railway stations. You can also easily implement a linear path, without having to return to the starting point, because of the options of one way rental.
With just one click you get the most favorable terms on auto rental at Baku airport at the lowest prices from Naniko!
In the spectrum of additional services provided an option of additional driver, which you can specify when booking. To do this, you must provide all the necessary personal documents of the second driver on the basis of which he/she will also be specified in the lease contract and will get the respective powers and responsibilities, as the main driver. This feature is widely used by those who are traveling with friends or family, and everyone will be able to fully enjoy their holiday.
Also widely popular services of our professional drivers who speak a foreign language perfectly and have the skills to work with international clients. Presentable appearance, punctuality, professionalism and courtesy are the main characteristics of our drivers. If you do not want to strain your attention when you driving, or you want to come to a business meeting in a befitting style, then this service is sure suit to you!
Also read